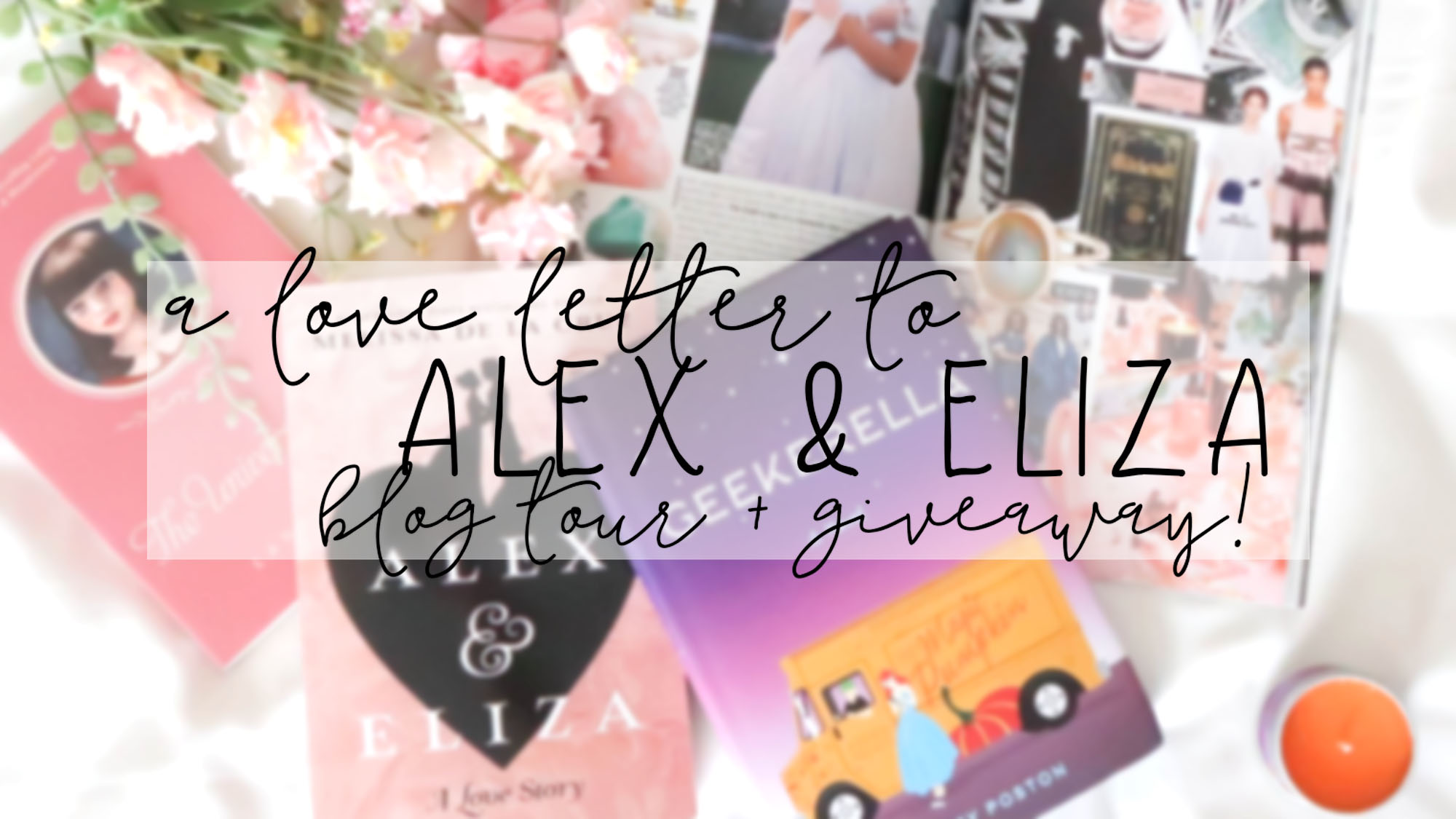 dear Alex & Eliza,
the moment i heard of your existence, i was helplessly attached. a YA-based retelling of alexander hamilton and elizabeth schuyler? based on the iconic broadway musical, Hamilton?! SOLD. i knew i would love you before i met you. i'll admit, i was silently worried you'd disappoint me; but when i began reading your story, my eyes kept roaming the paragraphs and my hands kept turning the pages and everything was non-stop.
i know anyone who loves Hamilton will feel the same way. whether your story (this book) is historically accurate or not, i had the greatest time getting a taste of your legacy in detail. we only followed you from meeting to marriage, but the falling in love part is THE BEST PART. it made me smile knowing it wasn't as simple as i thought.
the musical made it seem as though alexander hamilton had no fear and nothing to lose; you reminded me that he was like all of us at one point – unsure, ambitious, and wishful. you made him seem more human. eliza schuyler was a 18th century girl with a modern mind (or perhaps the modern mind began with eliza schuyler). feminist like no other, there were so many moments that had me screaming, "YAAAASSSS." i loved these characters/people before and now i love them even more.
your story allowed us to be in the room where it happened – where alex pinned for eliza not the other way around (because eliza is a FINE LADY WHO DON'T NEED NO MAN). it allowed us all to see it from another perspective and another age. in case my earlier paragraphs didn't make it loud and clear: i'll never be more satisfied by your story.
yours truly,

alexandra

about the book
From the #1 New York Times bestselling author of The Witches of East End and The Descendants comes the love story of young Alexander Hamilton and Eliza Schuyler.

1777. Albany, New York.

As battle cries of the American Revolution echo in the distance, servants flutter about preparing for one of New York society's biggest events: the Schuylers' grand ball. Descended from two of the oldest and most distinguished bloodlines in New York, the Schuylers are proud to be one of their fledgling country's founding families, and even prouder still of their three daughters—Angelica, with her razor-sharp wit; Peggy, with her dazzling looks; and Eliza, whose beauty and charm rival that of both her sisters, though she'd rather be aiding the colonists' cause than dressing up for some silly ball.

Still, she can barely contain her excitement when she hears of the arrival of one Alexander Hamilton, a mysterious, rakish young colonel and General George Washington's right-hand man. Though Alex has arrived as the bearer of bad news for the Schuylers, he can't believe his luck—as an orphan, and a bastard one at that—to be in such esteemed company. And when Alex and Eliza meet that fateful night, so begins an epic love story that would forever change the course of American history.

In the pages of Alex and Eliza, #1 New York Times bestselling author Melissa de la Cruz brings to life the romance of young Alexander Hamilton and Elizabeth Schuyler.
about the author
Melissa de la Cruz is the New York Times, USA Today, Wall Street Journal, Los Angeles Times and Publishers Weekly internationally bestselling author of many critically acclaimed novels. Her Blue Bloods series has sold over three million copies, and the Witches of East End series became an hour-long television drama on the Lifetime network.
ALSO: if you pre-order a copy of Alex & Eliza, you could get an enamel pin, plus a signed bookplate from Melissa De La Cruz! submit your pre-order info here~~~
giveaway!!!!
Enter for a chance to win one (1) of five (5) copies of Alex & Eliza: A Love Story by Melissa de la Cruz (ARV: $17.99 each).
NO PURCHASE NECESSARY. Enter between 12:00 AM Eastern Time on March 27, 2017 and 12:00 AM on April 24, 2017. Open to residents of the fifty United States and the District of Columbia who are 13 and older. Winners will be selected at random on or about April 26, 2017. Odds of winning depend on number of eligible entries received. Void where prohibited or restricted by law.